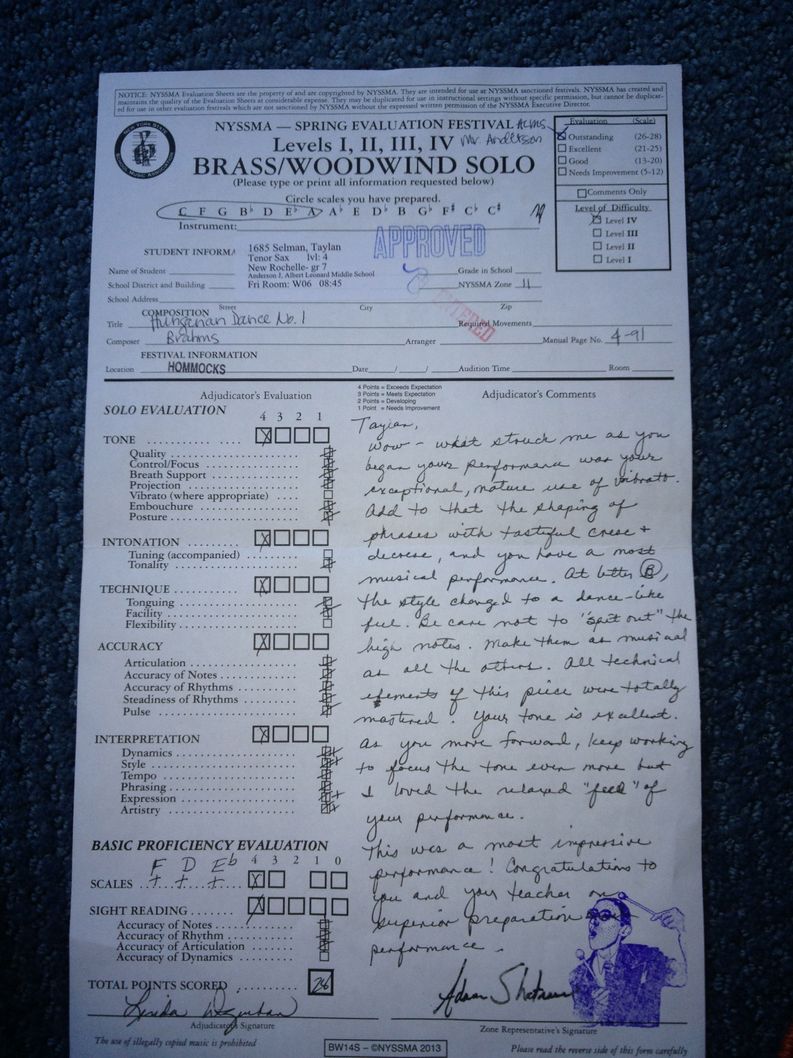 "Wow - what struck me as you began your performance was your exceptional, mature use of vibrato...all technical aspects of this piece were totally mastered. Your tone is excellent. I loved the relaxed feel of your performance. This was a most impressive performance! Congratulations to you and your teacher on superior preparation and performance"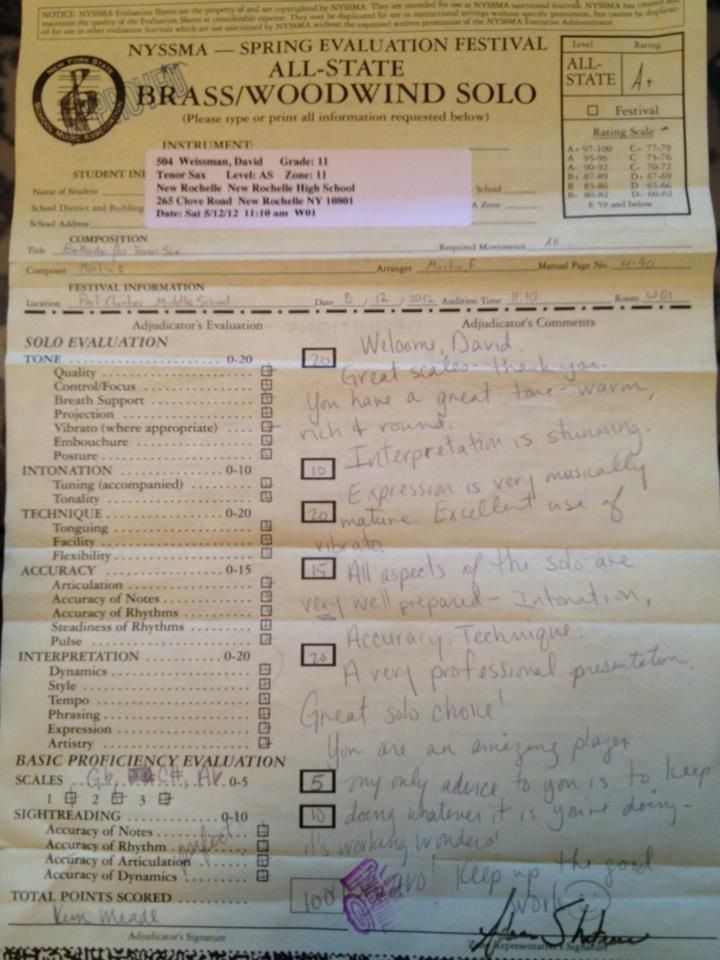 "You have a great tone - warm, rich and round. Interpretation is stunning. Expression is very musically mature. Excellent use of vibrato. All aspects of the solo are very well prepared - Intonation, Accuracy, Technique. A very professional presentation. Great solo choice! You are an amazing player. My only advice to you is to keep doing whatever it is you are doing - it's working wonders! Bravo! Keep up the good work :-)"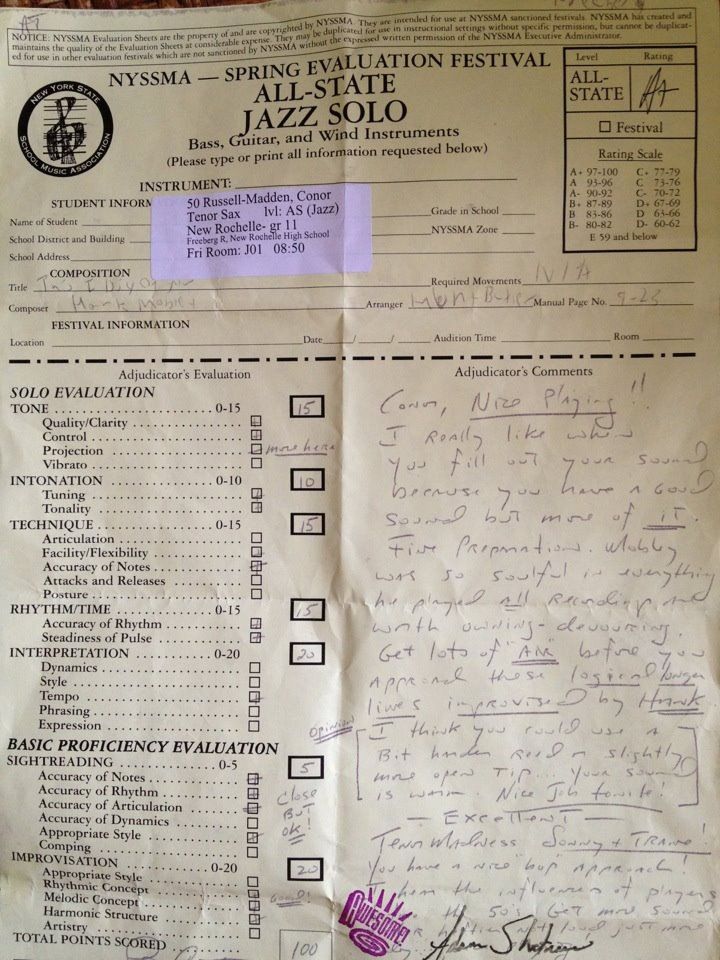 "Fine preparation. He was so soulful in everything he played. All reading was worth owning-devouring. Nice Job tonight! Sonny and Trane! You have a nice Bop approach from the players of the 50's"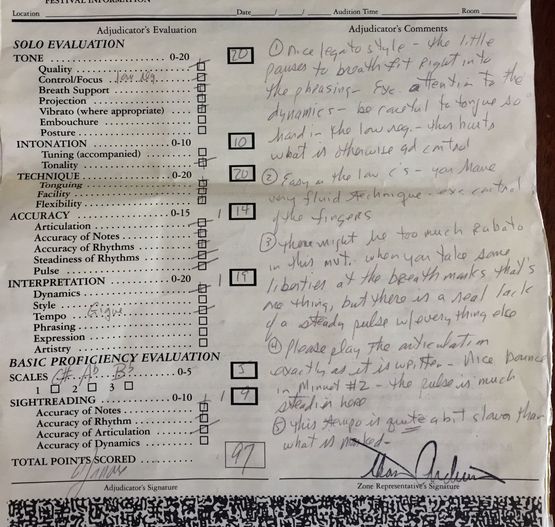 Nice Legato style - the little pauses to breath fit right into the phrasing - Excellent attention to the dynamics. You have very fluid technique - excellent control of the fingers.