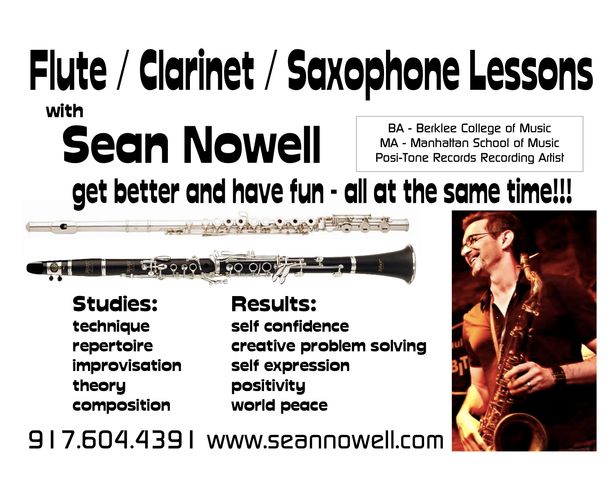 Student / Parent Quotes:

"Sean's creativity as a teacher, combined with his own talents as a tenor sax, flute and clarinet player make him a terrific find in the world of private music instruction."

"Passion, enthusiasm, inspiration, intelligence, and patience are just some of the qualities that Sean Nowell brings to life, music, and teaching."

"Sean has been careful not to over teach, but to experience learning through playing. Many of my most important learning lessons have been in back and forth improvisation sessions with Sean."
"Sean Nowell is a music instructor with great integrity, enthusiasm and vision.  His passion for both music and teaching are apparent in every lesson."
"...he has inspired me to live every single day creatively and is a role model for how to live the rest of my life."